The process of survey and sea trial is where the hard work of condition and price have resulted in a yacht trade offer contingent on this inspection. Your yacht's condition and ability to pass survey/sea trial is the most vital part of the entire yacht selling process.
SUCCESSFUL YACHT SELLERS PREPARE & UNDERSTAND THE PROCESS
Survey/Sea Trial Process
Your yacht was listed, shown and now has a contract on it contingent on survey & sea trial. How you prepare, and having a full understanding of what your yacht will go through will help make this a success and avoid a rejection from the buyer. The buyer pays for the inspection, haul out, fluid samples and production of the report. The seller makes the boat available for survey/sea trial and accepts the risk of sea trial, cost of fuel, and is expected to provide an operator for the vessel.
Prepare Prior to the Survey
This will help not only your yacht's chances of a strong result, it will also make your broker's job easier to navigate.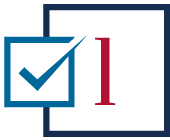 Service Records
Gather any and all service records you have for the history of your vessel. Also find your title and/or USCG documentation. Have this ready to produce and in your broker's hands.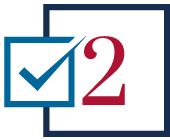 Systems Check
Starting at one end of your yacht, work your way forward and test all systems for function. They will all be put to the test on survey day so check them now and if not working fix ahead of time. Systems to check include:
AC/Heat
Bilge Pumps
Shower Sumps
Windlass
Navigation Lights
Radar
GPS
Autopilot
Generator
Sea Cocks
Entertainment Systems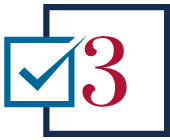 Run Your Boat
Run your boat means under full load to rated RPM. This is critical as too many sellers say, "I ran the boat and it ran fine" only to have their broker discover they meant, "I ran it at the dock for 30 minutes." At sea trial, your boat will be tested 100% to make sure it meets the rated RPM under load and not overheat. If your bottom is fouled or props are nicked or bent address these issues now so that you have time to make sure your boat is ready. Also make sure there is enough fuel to run the boat (1/4 tank minimum).
IF ALL SELLERS CHECKED OFF THESE ITEMS, FAR FEWER BOATS WOULD FAIL SURVEY. PROPER PREPERATION IS VITAL!
The buyer's surveyor is going to go through the boat from stem to stern checking the entire structure; from underwater running gear (on land or hauled out), to the decks for fiberglass/delamination issues, and through the entire yacht's operational systems.
Depending on the yacht, this can be a half or all-day affair, or multiple days of testing for larger vessels. A thorough surveyor will record and document things many sellers have not even accounted for; like expired flares, fire extinguisher dates and various USCG requirements. Their job is to observe and produce a report on the health and safety of the systems and vessel overall.
A report will be produced for the buyer that will typically give the yacht's market value and a list of suggested repairs and concerns. This punch list of items is often separated into essential and non-essential recommendations. Preparing ahead of time will minimize the items on the list and save money, time and possibly the sale.
At some point in the survey process (it can differ at the request of buyer or surveyors), your yacht is going to leave the dock and head for sea trial. This will be where all mechanical systems are going to have to function in a real-world environment. Engines, transmissions, motor mounts, generators, stabilizers, steering, navigation equipment will all be stressed and tested.
If an engine survey team has been hired, they will perform additional testing focused on the yacht's engines and generators in conjunction with your hull surveyor who will be focused on navigational and other systems during sea trial.
There is no doubt what will be asked of your vessel at sea trial. The yacht will need to run properly at all RPM band ranges, from idle all the way up to wide-open throttle. Saying, "I never run my boat at WOT" is not an option or excuse – as it will be asked to be proven. Does your yacht make full RPM without vibrating or overheating? If the answer is, "yes," and those three things pass, you have fewer worries. Should it not make full RPM, or vibrates or overheats, buyer concern and post-survey issues will be a hurdle to cross.
Oil samples are commonly taken which are sent for independent lab testing at expense of the buyer.
As indicated, the buyer will receive a thorough printed report from all the inspectors paid to do this inspection process. Oil samples, if taken, will have results that come back as well. This report begins the acceptance phase of your boat deal.
The buyer on or before the ACCEPTANCE DATE faces one of three decisions:
ACCEPT THE VESSEL AS IS
That is the best result post-survey. The buyer is not seeking any further repairs or concession on price. It does not always mean something wasn't found at survey, just that the buyer is satisfied and ready to go to closing.
REJECT THE VESSEL
This means the survey or sea trial has been unsatisfactory for the buyer. It can be for almost any legal reason, from a long list of small items making the buyer uneasy, not being satisfied with the performance of the boat (for reasons such as speed, steering, vibration etc.), to finding signs of damage or major component failure, leaving the buyer not willing to move forward.
CONDITIONAL ACCEPTANCE OF VESSEL
This is probably the most common. It's a negotiated agreement between buyer and seller based on survey findings. This list is essentially either the repairs a buyer will require or a cash concession to the price in lieu of repairs. The seller does have the right to negotiate this list or price concession. Once signed and agreed on by both buyer and seller, this forms the basis on post-survey conditions. If it's a straight concession on price, then the deal proceeds to close. If repairs are required, the buyer will have the right to inspect those repairs and should sign a final clean acceptance that repairs are to their satisfaction.