For yacht owners selling their yacht, the second most important factor, after price, is condition. Clean boats, priced right sell and sell quickly. It is really that simple. As your yacht gets compared to comps on price, it will absolutely be compared on condition and how well it shows.
DOES YOUR YACHT CHECK OFF ALL THE BOXES?
3 Areas of Attention
The following 3 areas of attention are what create a yacht that maximizes its potential and gets offers versus those that sit on the market getting no offers and eroding in price and condition.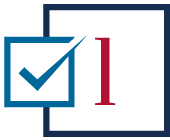 Hull & Exterior
The first impression can make or break your sale. What will a buyer see as they approach the yacht?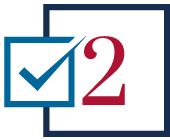 Interior
Your chance to get the buyer to picture the yacht as their own.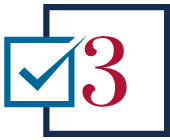 Engine Room & Mechanical Spaces
Prove your yacht is well kept with clean and orderly mechanical spaces.
Your yacht's finish is the first thing a potential buyer sees walking down the dock.
KEEPING THE HULL AND TOPSIDES WAXED AND SHINING IS VITAL. MAKE SURE RUST STAINS AND BLACK STREAKS ARE NOT PRESENT.
Repair and replace any broken zippers on canvas enclosures, cracked or cloudy isinglass panels, worn out cockpit carpet, and remove mold growing on the backing. To you, canvas repairs may cost $1500-$3000 but to a buyer, it's an opportunity to drop their offer by $5000-$10,000 to deal with it once they buy the boat. The first impression your yacht makes as the buyer approaches will either set a positive tone for a chance to sell or a yacht that says "nobody loves me anymore."
Upon entering the cabin, a buyer should be able to picture themselves as the owner of the yacht. Too many times a buyer is greeted by a cabin that is cluttered, smells, looks worn out, and is not staged. You need to check off these items ahead of time.
1. THE SENSE OF SMELL
The sense of smell will make or break a sale. Make sure your heads are deodorized and fresh, your fridge is cleaned out, and that you've scrubbed your bilge so stagnant oil and water doesn't permeate the interior. Are your carpets shampooed and fresh? When you leave your boat make sure you vent a hatch or run your ac/heat systems to circulate air. A smelly yacht is a hard negative to overcome!
2. GET RID OF CLUTTER & PERSONAL EFFECTS
Get rid of clutter and personal effects so buyers can imagine themselves owning the boat. Personal pictures, stuffed hanging lockers, cabinets with rusty cans of sprays, waxes, and jugs of anti-freeze, galley counters strewn with appliances, gadgets, and bags of pretzels – GET THEM ALL EMPTIED OUT NOW. These issues contribute to smell, make a yacht feel much smaller, and create a feeling of invading your space. You want a buyer to be sitting in the salon imagining it's theirs, not staring at a picture of your Aunt Mildred and some half empty wine bottles. Your used yacht needs to look like it could be in a boat show.
Engine Room & Mechanical Spaces
Your yacht looked great walking down the dock. The interior sparkled and was staged like a model home. Finally, the buyer will now open and enter the mechanical spaces and engine room. Do you pass the test?
1. GRIME & GREASE
Grime and grease build up in these spaces. A sparkling bilge screams of a boat owner who takes care of things. Smells also are created from standing water mixing with oil and coolant. Put fresh bilge diapers under motors to spot leaks and address them. It's amazing how 5-10 hours of bilge cleaning can greatly improve a buyer's impression of the yacht's mechanical space.
2. REMOVE OR ORGANIZE
Remove or organize loose tools and half empty oil or antifreeze bottles. Accumulated, these things can make the space feel smaller, or worse, project the impression that the boat is in a constant state of repair. Use bins or tool boxes as a means of showing you have cared for this space and how it functions.
3. FIX IT, CLEAN IT OR REPLACE IT
In regards to hoses, bilge pumps, rust covered anything, battery corrosion, shower sumps that are clogged with hair, and burned out light bulbs – these are all negatives can be overcome ahead of time.